Posted By RichC on July 24, 2017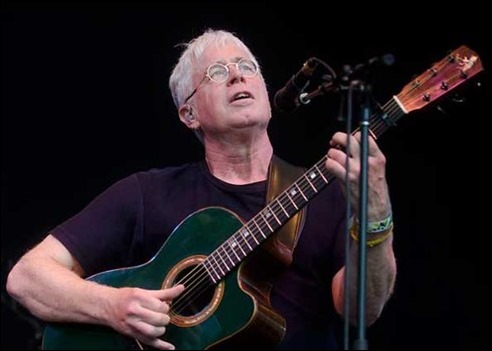 Although I'm partial to Jimmy Buffett's recording of Bruce Cockburn's 1996 song Pacing the Cage, it is time to give credit where credit is due … to the multi-decade career of Canadian folk songwriter, performer and activist.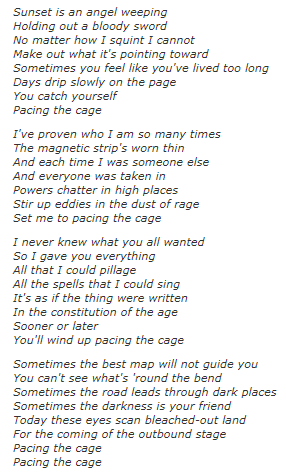 He wrote the song in 1996 and recorded it on his album The Charity of Night. Although like most artists focused on political action and environmentalism, he is likely a political liberal and I do find it difficult to agree to "their" solutions to the many problems Cockburns' songs address.
Pacing The Cage
Bruce Cockburn – 1996
On the other hand, his talent for the guitar and writing heartfelt song is admirable. We each have our balance as to progress and prosperity and how it impacts the environment and the people who are many times left behind — often the indigenous peoples of an area impacted by those capitalizing on the resources … many times the focus of his songs (mining, deforesting, etc). 
Since I mentioned Jimmy Buffett recording Pacing the Cage, thought I would include another Bruce Cockburn song that JB recorded as well … All The Ways I Want You from his 2002 album Far Side of the World.
All The Ways I Want You
Jimmy Buffett – 2002