Posted By RichC on September 4, 2017
A new music/musician discovery for me this past week thanks to social networking. I'm not exactly sure why I first listened to Lana White, but enjoyed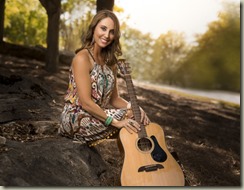 the song and the sound … so checked out more. After a brief exchange on Twitter with her self-promoting and including a Spotify link to her albums, I ended up listening to both albums while reading. I enjoyed the music enough to include "In Too Deep" as a MusicMonday blog post.
Usually I know a bit more about the artist, but in this case in was only the personal exchange and discussion on "selling" music and how difficult it is to be in the music making business nowadays; it was interesting. With all the free streaming and digital options there just aren't many avenues to sell albums … she joked that "vinyl is the only thing that sells."
Anyway, here's a taste and her note as too why I'm including the link to Reverbnation.
Ok so, I am trying to get to the top 10 in ReverbNation on the Singer/Songwriter category in the national charts… Song plays help increase your standing. If you would be willing to go to my ReverbNation page and let it play through all of the songs once that would help!

There are 32 songs and it will take over an hour, so please be patient! Each song has to play all of the way through or it won't count as a song play for me. Also, it would be nice if you would follow me directly on ReverbNation so that you can see when new releases come out.