Posted By RichC on December 18, 2017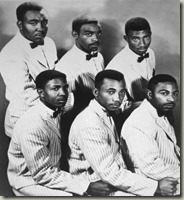 Now that so many of us listen to music while connected to a smart device or computer, little bits of history can surprise us. Here's a tidbit from one of my favorite artists that I didn't know:
     On Jackson Browne's 1977 tribute to the roadies, his song called "The Load-Out," segued into "Stay" which was not Browne's song?  Perhaps I should have known it from the album sleeve and cover?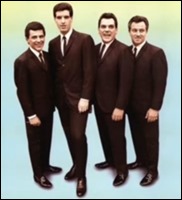 But it was written 17 years prior  by Maurice Williams and was a 1960 recording by Maurice Williams and the Zodiacs. The song was also recorded a few years later by The Hollies and The Four Seasons in the 1960s … and then well after Jackson Browne

by Cyndi Lauper in 2003. Huh, perhaps there are others too?
Anyway, here are a couple versions for this Music Monday followed by track 10 off the Jackson Browne Running On Empty album.

| | |
| --- | --- |
| | Maurice Williams and the Zodiacs | Stay – 1960 |
| | |
| --- | --- |
| | The Four Seasons | Stay – 1963 |
| | |
| --- | --- |
| | Jackson Browne | Stay – 1977 |