Posted By RichC on December 30, 2017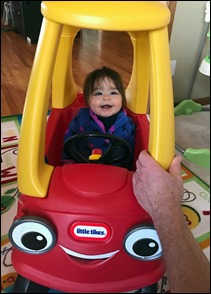 We had a great Friday in Perrysburg, Ohio at Katelyn and Drew's as both Brenda and I were up babysitting Annalyn for the day. She is such a pleasure to be with and makes me feel 30 years younger (it was Katelyn who I was playing with!).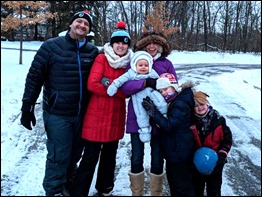 Besides being there with Annalyn, we were also able to see my nephew Justin and his family before they left for Minneapolis. What a wonderful bunch … so sorry the four are not closer as they do get along well with "all" of us … but especially with Uncle Drew and Aunt Katelyn.