Posted By RichC on March 26, 2018
We had a great weekend with Annalyn and Katelyn at our house for niece/cousin Madison's baby shower here in Cincinnati.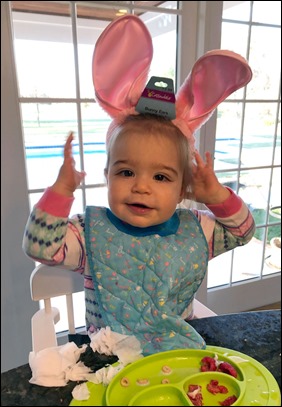 Since Katelyn arrived on Friday, it gave us an extended weekend together … and "Daddy Drew" a weekend "off" to both catch up on work (and hospital rounds) and probably a little sick to his stomach working on taxes.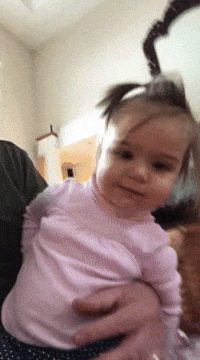 Annalyn and bompa/grandpa made an appearance at the baby shower on Saturday then spent a fun afternoon together playing … always fun for both of us (and a real pleasure for me). Also had a good time driving Katelyn's relatively new 2018 VW Tiguan in a little snow … what a fantastic mid-sized SUV all the way around (I recommend looking at it if you are considering a new car).
Also had to laugh at some of the new products marketed to parent nowadays …