Posted By RichC on June 17, 2018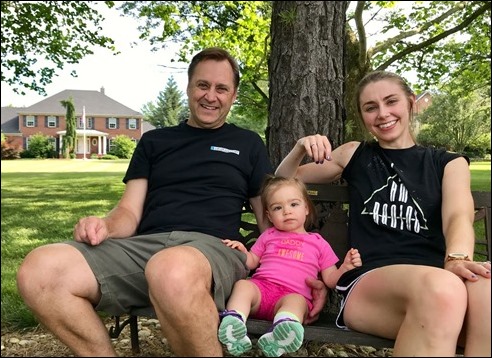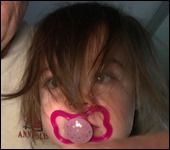 It doesn't get all that much better for Brenda and me than spending some time with Katelyn, Taylor, Megan and of course Annalyn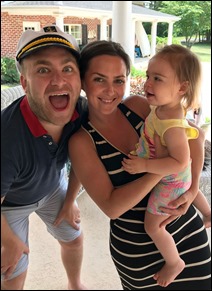 over Father's Day weekend. Unfortunately we missed Drew as he had a medical conference in Chicago and hospital rounds upon returning to Toledo over the weekend (Katelyn took advantage of the time and came down on Friday – we still missed Drew ).
The temps were in the 90s and the pool felt pretty good to all of us. Besides celebrating Father's Day, we also had presents and a cake for Taylor's 29th birthday a week late.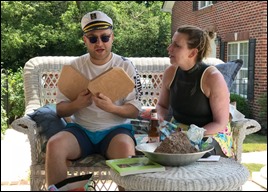 The steak and shrimp on the grill were excellent and the "catching up on life" conversation enjoyable … at most of it. There are always a few frustrations when discussing work, career decisions and aspirations, something that really never changes generation to generation. We are feeling pretty comfortable with Taylor's girlfriend Megan (and I think she is with us?) as the two of them have been keeping busy seeing each other almost every weekend.  She lives and works (nursing) in Columbus, but she and her family is from Cincinnati so i don't think she minds heading home every other weekend – Taylor in turn drives up to Columbus the opposite weekends. We are glad to see them so happy to be together.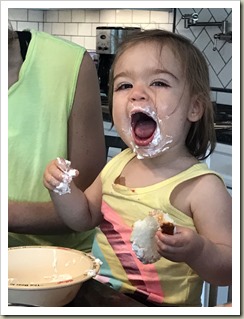 Annalyn is so enjoyable to have around and she seems to have little problem taking care of grandpa … although I do my share of taking care of her too. This weekend we put some goldfish in the little landscape pond … a fun activity but I don't think I neutralized the water enough after cleaning and filling last weekend! (the fish died!)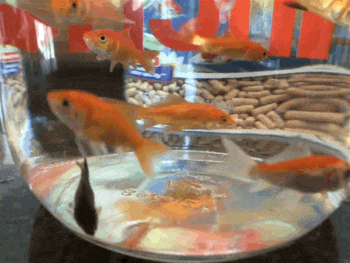 Brenda and I love her so much and really miss her when she heads back home. I suspect we are not the only grandparents to feel that way?