Posted By RichC on July 11, 2018
When it comes to encouraging girls, I've been very progressive (unfortunately a label stolen by the political left … so perhaps "contemporary" is a better word) about equality between the sexes.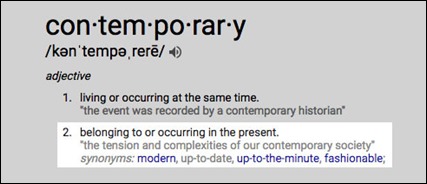 I accepted Brenda as an equal from day one, even before we were married and that carried through to decision making well after – I've been ahead of the equality curve (patting my own back). Whether it was our household decisions or supporting career aspirations, I've tried to use logic when having an opinion; often the best career opportunities were in her direction and so we went in that direction a few times. That is not to say it was easy or that we didn't disagree,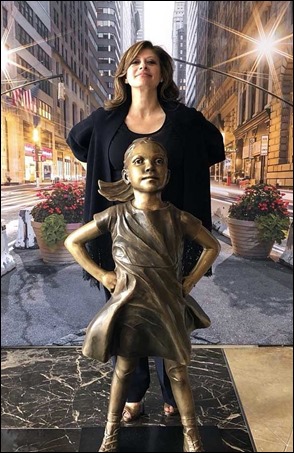 but we worked together as equals to overcome obstacles without the traditional "head of household" authoritarian component. There have been times she as had to give and those where I've had to give, especially felt where a career decisions required sacrifice. In the end, I hope my two children see this "give and take" and can use the lesson in their own families.
Speaking of families and gender, I also did my best not limit my daughter or to put artificial limitations on her ambitions or interests growing up. Katelyn and I exchanged text messages earlier this week and I realized I used the word "pushing" when discuss Annalyn and early pre-school. I should have used the word "encouraging" since I remember when she was little and "sponging up everything." It spawned the comment from my wife that it is important that the unseen or "covert pushing" (that word again) or parents subconsciously limiting children is not sensed … especially if a daughter already has reservations due to society repeatedly saying "there is a male bias" (which in my opinion creates self-doubt and that is part of the equality issue). Thankfully in my case, Katelyn has a "strong mother" to overcome many of the stereotypical problems for maturing girls. She set her goals high, is now a respected pediatrician, a great wife and "encouraging" mom (not pushing at all- wink).
I thought about this a little more after seeing a photo tweeted by Maria Bartiromo, a favorite Fox Business host, with a  tagline, "girl power" just before she interviewed another glass ceiling breaking female and great example for girls … NYSE President Stacey Cunningham.
NYSE President on new SEC pilot program criticisms w/ @stacey_cunning https://t.co/Pt5tfHPCJw

— Mornings with Maria (@MorningsMaria) July 10, 2018