Posted By RichC on July 17, 2018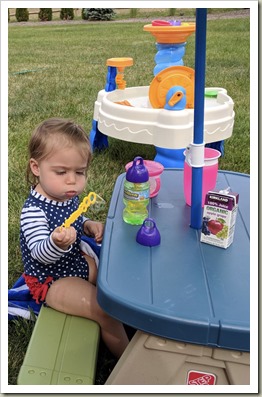 It is shocking to see our granddaughter Annalyn growing and maturing so fast. I remember hearing that same thing from my parents about Katelyn and Taylor, but never really gave it much thought besides "it is probably what all grandparents say." Just watching her dexterity and skill at "blowing bubbles" has me realizing she will be talking  clearly with us before long and heading off to school with her backpack not long after that! Amazing!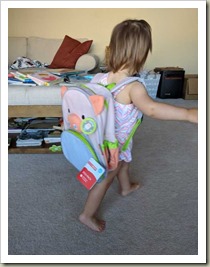 Brenda and I actually had a weekend off … without anything scheduled , something we always appreciate considering Brenda's work schedule reduces the 52 weekends per year to 26! We worked in the yard … it was HOT … and enjoyed the pool while I finally seem to be making headway on scrubbing out some black mold in the gunite, although pool refinishing is way past due.
The two of us also did some condo remodeling list-making and shopping … something we know better than to never do together. The couple trips to the stores debating and "unfortunately arguing" reminded both of us as to why it is best to "divide and conquer" when it comes to shopping chores. In the end we did seem to resolve the differences of opinions and were both relatively satisfied.
I'm adding a few item photos for the archives below that we either did or intend to use our "IKEA cash" for (credit discount from the condo kitchen) and a few items (grr) that will require additional spending (Wayfair, Overstock, Home Depot, Lowes, Kohls, etc) … although I agree with Brenda, the IKEA quality and value for the dollar often leads a lot to be desired.