Posted By RichC on July 4, 2018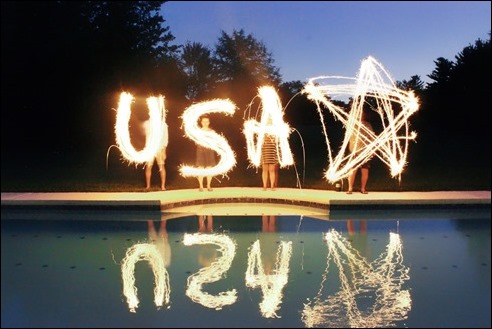 My son Taylor continues to enjoy photography and for the 4th of July this year made an impressive time lapse "USA" photo with his friends in our backyard behind the pool (after enjoying it, I might add!). I am continually impressed with his creativity and enjoyment of a hobby I have tinkered with my whole life. Well done Taylor … and Happy Independence Day USA!
And since I have a couple day old photo of Annalyn just waiting to add to the archive … here she is sporting the favorite Oshkosh B'gosh clothing we found to be the best when our 30 year old "kids" were little.