Posted By RichC on September 12, 2018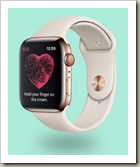 The biggest awaited tech news for most Apple lovers took place yesterday as they introduced their latest Watch Series 4 with "heart monitoring" capabilities and improved everything. From edge to edge larger screens, to a 64-bit processor that is twice as fast at their earlier version. The speaker is louder (common complaint), a walkie-talkie feature, some impressive fall detection and safety mode along with the expected FDA approved ECG and heart monitoring. If you want a watch with "the same one-day battery life" (the only criticism), then plan on spending $399 with GPS only or $499 if you want to add cellular connectivity (meaning you don't always have to have your iPhone within range).
The big AWAIT was likely the updated Apple iPhones. It will now be offered in three expensive models: they start with the iPhone XR based on the popular 8 at $749, the iPhone Xs starting at $999, a bigger iPhone Xs Max starting at $1099.
Like all who use their smartphones daily, we marvel at the new features and improvements being made to "our lifelines." Not all use iPhones or Android devices to their fullest, but for those who do … we jealously envy these new gadgets Apple develops. I'm still impress with the quality and can't ever see myself wanted to go back to the plastic cased and easily broken phones of the past. I'm thinking about the Palm Treo phones and Palm Pre that I once thought were so fantastic … although I still have a soft spot for the Samsung SPH-i500 flip PalmOS phone!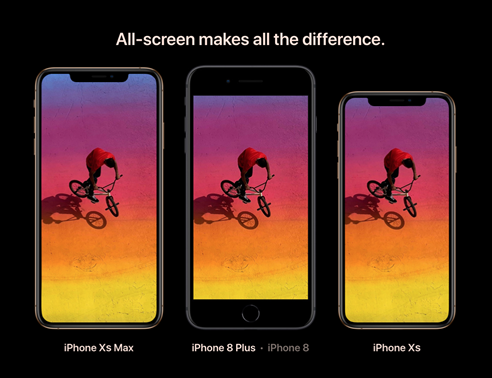 Back to the feature of the new iPhone Xs line-up that I'm excited about: 1) Improve camera sensor and software, 2) A12 chip that is faster and more efficient, 3) gorgeous screen that maximized the size of the phone (no bezel), 4) better FaceID for security and logging in, and 5) its improved water and dust protection.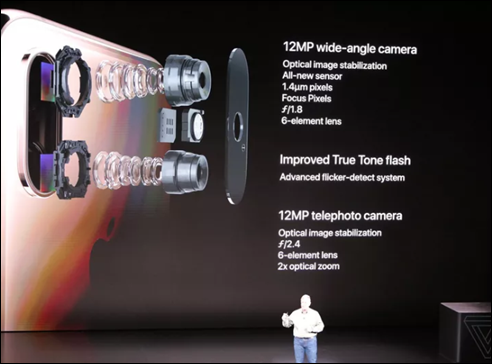 The possible bad new is that the pricing could eventually go up even more on Apple products.
Apple recently expressed concern that some of its products, including the Apple Watch and AirPods could wind up costing consumers significantly more if the Trump administration were to go through with its latest rounds of tariffs on Chinese imports. In response, President Trump said there is "an easy solution" to solve the problem, calling for Apple to make its products in the U.S.

"Apple prices may increase because of the massive Tariffs we may be imposing on China — but there is an easy solution where there would be ZERO tax, and indeed a tax incentive," Trump tweeted. "Make your products in the United States instead of China. Start building new plants now. Exciting!"