Posted By RichC on September 13, 2018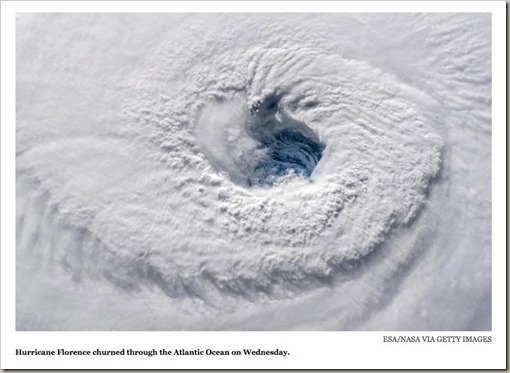 We are into the heart of hurricane season and 2018 will likely be one Carolinians remember as both North and South Carolina brace for impact of Hurricane Florence. The powerful hurricane is currently moving towards the coast in a perpendicular fashion and is likely to pick up energy as it nears the warm waters of the Gulf Stream according to trackers. Currently the estimate is for a slower approach sometime Thursday night until Saturday morning.
The track has been primarily been north of Georgia, but recent models are now suggesting it may move south and do more damage to those along the Georgia resort islands and dump inches, if not a foot, of rain well inland. I'm thinking about my friends Mark and Dar and their family who are west of I-95, but could be without power for a while. Knowing Mark, he'll be well prepared and make the best of it.