Posted By RichC on September 4, 2018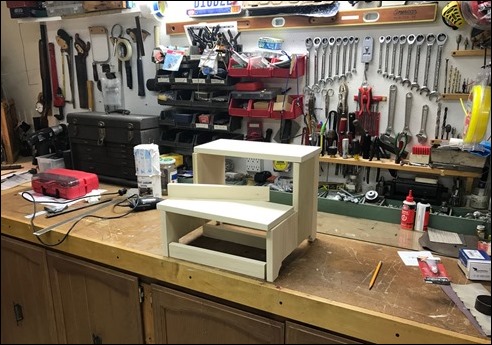 Since it was a hot 3-day holiday weekend (nearly 90 each day) and was both a work weekend and work holiday on Monday for Brenda, I opted to spend a little time in the basement workshop. Besides being cooler during the heat of the day, we want to have a little vanity/toothbrushing stool finished for Annalyn.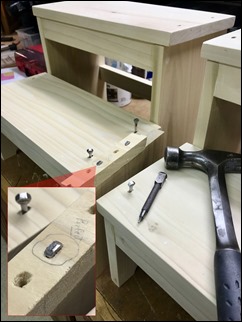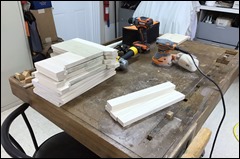 I worked from an online photo, but made my own modifications in order to make it unique. I decided to use Poplar since it is easy to work with AND I'm planning to experiment with some distressed painting. I'm tinkering with a "horse shoeing" nail as an old fashion "for show" trim nail. My mother-in-law put some David T. Smith cabinets in her kitchen a few years ago and her girls (Chris, Brenda and Ann) ended up with a couple distressed-look pieces of furniture that I've always admired. Since I'm making two stools, I'm going to try to give them a similar look. We'll see?