Posted By RichC on September 16, 2018
I hate seeing any of my friends borrow money … especially when the borrowing is at high rates as it often is for those struggling with bills and  living month to month. It is particularly frustrating when they are still use credit cards with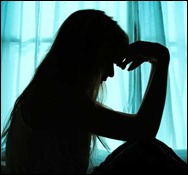 rates in the double digits, are paying the minimum and often get dinged with late fees and penalties … a great reasons not to begin down the borrowing path.
Still, for responsible money managers, credit cards are a great way to use OPM (Other People's Money) to make purchases online or not having to walk around with a wallet full of cash … but it is a slippery slope. So heed the warning of people who help those in debt like Dave Ramsey if concerned.
That said, there are some good deals when using credit cards for those who have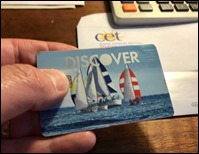 excellent credit and always pay off their monthly balance (mentioned before). Besides not have to walk around with cash, you can end up with cash-back (or other perks) just for the things you purchase all the time (gas, groceries, apparel). Perhaps the best known long time "cash back" credit card issuer is Discover. For decades (at least since my first Discover Card in 1986), they have offered a no-annual-fee card with 1% cash back on all purchases – nice, but very common nowadays. Most credit card aficionados are expecting more. So Discover has been adding to that with an additional 4% bonus on certain categories each quarter (see calendar) — you need to watch limits and sign up online if you play this game.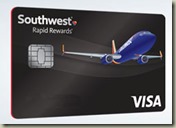 Still, getting 5% back on Amazon shopping (Oct – Dec) can be pretty nice.
Travelers using airlines and hotels have even more incentives from banks who strike deals with "miles" programs. Delta and American Express are known for their Skymiles cards which I have used for years and other airlines have partnered with other banks. My current favorite is Chase and Southwest since it seems much simpler for me to track and use … but can be confusing as well since their cards are in 3 tiers and all have annual fees — you'll need to calculate the miles earned vs annual fees (plus excellent sign up deals in most cases — particularly Southwest's Business Credit Cards).

In recent years we've moved towards simpler strategies and reducing the game playing. Bank of America credit cards have become favorites since the credit limits are high, cards free of annual fees and the one I appreciate the most has the same year around cash-back perks that range from 3% for gas stations, 2% for groceries and 1% on everything else. Simple and they can be issued in a business name (not fond of their online access) and personal (straight forward online access).
Another simple way to using credit cards is through and investment account. A couple online brokers offer premiums to the 1% cash-back IF you deposit the cash in your investment account. Fidelity is currently offering

their no-annual-fee card and 2% cash back on purchases if you deposit funds in one of their accounts.
Lately I've been tempted to switch to the Capital One Savor card due to the dining and entertainment perk of 4% and the waiving of their annual fee. Not bad.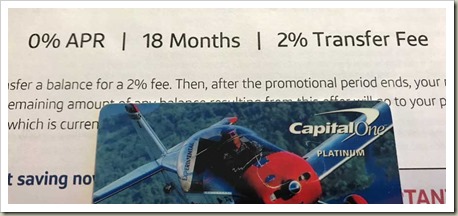 Capital One is also a favorite due to continuing to promote 0% loans on their cards yet another year (even as interest rates rise). Of course we all know 0% comes with strings … but their strings are thinner than most.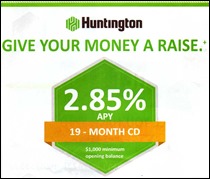 In fact, if you don't mind carrying the liability of a balance on your card, a loan on your Capital One credit card can be had at 0% for 18 months with only a 2% transaction fee. Just for kicks … you could advance yourself $10,000 for a transaction fee of $200 and plunk the money into a recently offered Huntington Bank 19 mo. CD that earns 2.85%APY. (you're borrowing $10K for $200, then saving it in conservative CD that will return $461 … all with OPM while leading and savings rates are rising. It would be hard to lose on this kind of deal.)
Obviously playing around with borrowed money and credit cards comes with risk. Are the games and gains worth signing up for new cards just to get the sign-up perks of a few hundred dollars or a bunch of airline miles … only if you KNOW you can responsibly manage your finances.