Posted By RichC on September 22, 2018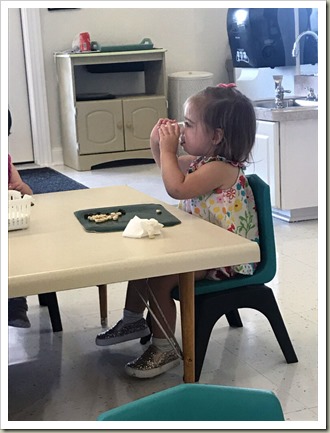 Brenda and I sure enjoy our FaceTime moments with our granddaughter Annalyn, especially when she is eagerly looking at the screen when we answer her call. There is a part of me hoping it is her anticipating talking to us and saying "Bompa" to me … but another part wondering if it is just her looking at herself before we answer? Oh well, it is great to be grandparents.
We are looking to our first overnight visit with her at our house later this week when I meet Katelyn halfway to pick up Annalyn. So much fun for grandma and grandpa … I hope the same for our little Montessori school girl — yes, she is in school two days each week at 1-1/2 years old already! Ugh.
Also, will archive a couple of last weekend photos from Katelyn and Drew in New York City where they extended a medical conference in to a fun weekend. Nice!