Posted By RichC on October 3, 2018
If you use your battery powered drills as much as I do and are suffering with something a bit older than a couple of years, it is time to check out the new lithium powered tools. I can't tell you how pleased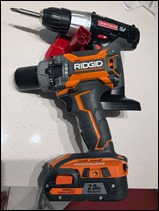 I am with both my slightly older Craftsman Drill and Impact driver and new Ridgid GenX brushless tools and was embarrassed to have "tried to like" other lessor brands several years ago.
Probably the biggest reason I recently switched from the Craftsman line of hand tools is that Sears no longer made it easy for me to get something fixed … or even buy the one missing socket or broken wrench. This of course extended to their power tools that used batteries. When the price to replace an aging battery was nearly the price of a new drill on sale that included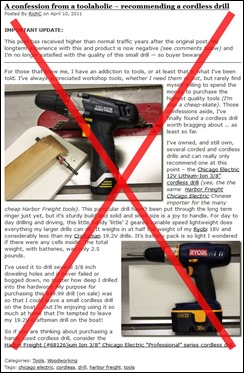 2-batteries and a charger, that was the final straw for me. Besides … the Sears hardware stores in my area closed and few Sears department stores are around anymore – very sad.
Enter Ridgid, which are easily purchased at Home Depot. I have used their corded tools for years and now have found their 18V Gen5X tools to be excellent for the home workshop enthusiast. Priced "fair" and warrantied for life if you register (haven't tested this just yet). One can only hope that Home Depot and Ridgid work together to grab a significant market share since most who buy decent tools for home use rarely if ever use the warranty.
Point being, don't suffer any longer with short battery life or less than solid tools … get something better. At this point,  I'm happy with the Ridgid brand (in fact, I just added the work light below to my Christmas wish list!), but also know other premium brands are making great lithium powered battery tools.