Posted By RichC on November 10, 2018
It has been 41 years since Fleetwood Mac released their ginormous selling album called Rumours which was a must have by college students like me in the late 1970s (45 million copies of Rumours has been sold). Brenda and I attended a Rumours of Fleetwood Mac concert marking the 40 years milestone this past week with a couple VIP passes to meet the band members …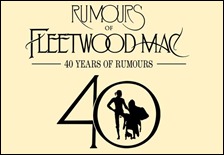 and listen to (and record) a few songs LIVE (below) during their pre-concert "sound check." We made the most of our 6 hour date night with dinner and thoroughly enjoyed the 2-1/2 hour concert that started at 7:30.  The walk down memory lane included original pre-1970s Fleetwood Mac "blues," every Rumours song (including Silver Springs excluded from original release due to space), ending with a raucous version of Tusk that was enjoyed by all attending in downtown Cincinnati's Taft Theatre. Smaller venues are really nice … especially with a pre-concert warm-up along and chance to talk with the band.

Dreams – performed LIVE 11/8/2018 during "sound check"
Rumours of Fleetwood Mac
We both enjoyed the entire evening and can recommend it if you enjoy 1970s and 80s music. A video introduction by Mick Fleetwood started the evening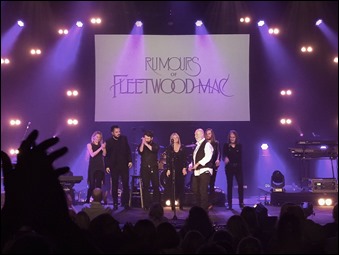 which is all that much more interesting since he and several member of the 70s and 80s Fleetwood Mac group are performing in North America this year too. They are not getting any younger! The younger English band members who were very talented were all very personable and seemed to enjoy performing. The concert included a bunch of early Fleetwood Mac photos and videos which displayed on screen as the music was performed. All in attendance were on their feet by the end of the concert. When the band came out for their final bow, their genuine smiles looked as if they appreciated the cheers and applause. Below is some iPhone "pre-concert sound check" footage with a couple photos from our evening slipped in.