Posted By RichC on November 15, 2018
Above is an early morning "daily" photo from my Raspberry Pi cam looking out back which reminded me of this past (and coming) weekend's leaf raking, blowing and hauling from around the house and backyard … and a #TBT photo (below) that survived the basement flooding in 2013 sitting in my desk drawer (a lot has changed since the late 1980s).
Unfortunately the majority of leaves are still hanging on the trees in the front yard, but I'm hoping to be able to work on them next weekend? Also from up in Perrysburg, it looked as if I was not the only one working outside … or are Drew and Annalyn just having fun?
This autumn chores "kind of" post has me thinking about our late parents and what future years might hold for us? Both sets of parents (and even my grandparents) enjoyed at least a few months each winter going south where it was warmer and after this years' chilly weather returned and after working on closing the pool, leaves and yard … the idea is looking pretty attractive.  Mentally I had envisioned sailing in our 60s and 70s … but I know that depends a lot on our health and our desire to be near our children and grandchildren. Who knows … but each year as the weather changes, I'm sure I'm are not the first to be thinking about it?
As for the Throwback Thursday #TBT photo mentioned above … how is this for a mother (Brenda) and daughter (Katelyn) playing in the leaves a FEW years ago.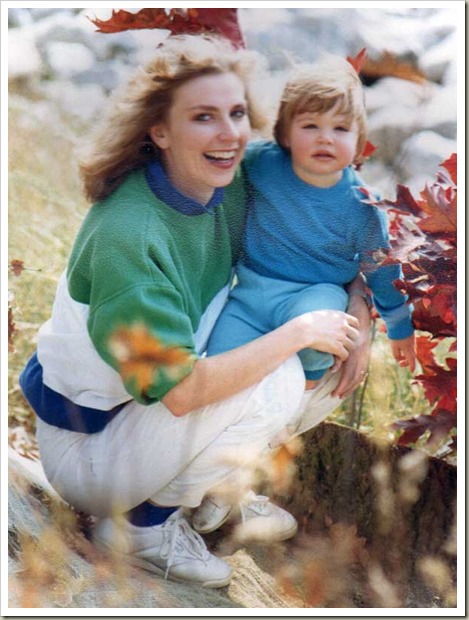 As for the photography technique, I was dropping leaves in front of the camera
while taking the photo … using film of course (no such thing as digital!)