Posted By RichC on December 10, 2018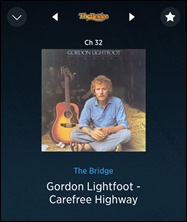 Digging back into the archives to unpack a few outdoor Christmas decorations had me remembering my high school friend Charlie and when we were taking the 'fiberpile' out sailing in cold weather …when there was still ice on the lake.  Those old days once again reminded me of the music we would listen to on my cassette tape stereo.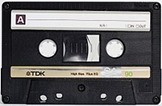 Then like clockwork, Gordon Lightfoot singing Carefree Highway started playing on the SiriusXM app — perfect timing for a Music Monday post. Here's Gordon singing his 1974 hit.
| | |
| --- | --- |
| | Gordon Lightfoot – Carefree Highway | 1974 |
Gordon Lightfoot is to Canada what Woody Guthrie is to the States.
His voice is cracked, his face is lined, he's long in the tooth…but still a national treasure, like Dylan or Robert Johnson, in other genres.
A legend, a genius, perhaps the last of the real Troubadours.
Long may you run, Gord, long may you run.

UNKNOWN