Posted By RichC on January 7, 2019
After years of posting what I suspect are now considered "oldies" for Music Monday posts, I'll at least start 2019 with a change. The Christmas season was a chance to listen to holiday music performed by a variety of different artists,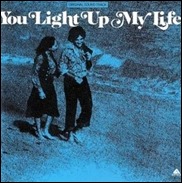 and as I have in the past, enjoyed songs by almost all contemporary country musicians (some just amused me).
While while re-programming a few SiriusXM favorites into my usually tuned to FoxBusiness car radio … this past weekend, I ended up listening to Casey Kasem's rebroadcast of America's Top 40 songs of the 1970s and then was puzzled when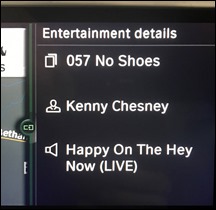 hearing that the #1 song by Billboard Magazine for the entire decade was Debbie Boone's "You Light Up My Life (1977)" – a great song and great artist, but out of all the music from the decade of the 1970s … so I switch channels.
Anyway, back to "starting the year with a change" of music on MyDesultoryBlog. I do also listen to contemporary Christian and even a bit more country music … and particularly enjoy most of the songs played on an SiriusXM favorite … "No Shoes" channel … but thought the "Happy On The Hey Now" Live performance highlighted Kenny Chesney's songwriting talent (of course having a sailing component doesn't hurt!). For 2019, I'm going to add a Kenny Chesney Pandora channel to play my new Amazon Echo Dot (3rd gen) … a gift from Katelyn and Drew that they added to the new RF Harmony remote in order to help me automate my media room (thank you).  More to come on this Alexa voice automation in a future post when it is fully debugged and working perfectly … although thanks to Drew staying up late tinkering last week, it is working great! Adding a few light switches now).


Your spirit will live here forever
The sea will echo your gypsy soul
You will always bring us together, this much I know
Oh, your smile was as big as this island
You could drown in your eyes of blue
You were friend of a friend and someone, I'm glad I knew

I'll always see you dancing, up there on the bow
Living life in the moment, happy on the hey now
And you'll live with us as long as, memories stay alive
And you left us with so many, Kristi
You will never die never die
You will never die never die

I hope time can be our healer, maybe time can be a friend
Still I'm a strong believer, someday we'll see you again
Where the sun is on our faces and the wind is at our back
Sailing south to our favorite places, where the water's calm and flat

'Til then we'll always see you dancing, up there on the bow
Living life in the moment, happy on the hey now
And you'll live with us as long as, memories stay alive
And you left us with so many, Kristi
You will never die never die

Our circle of friends, we're sad that you're gone
We celebrate your life with stories and a song
Somehow you will keep us strong

And we'll always see you dancing, up there on the bow
Living life in the moment, happy on the hey now
And you'll live with us as long as, memories stay alive
And you left us with so many, Kristi
You will never die never die
(Left us with so many, Kristi)
You will never die never die
(Left us with so many, Kristi)

Left us with so many, Kristi

Songwriters: Kenneth Chesney
Happy on the Hey Now (A Song for Kristi)
lyrics © Sony/ATV Music Publishing LLC