Posted By RichC on April 11, 2019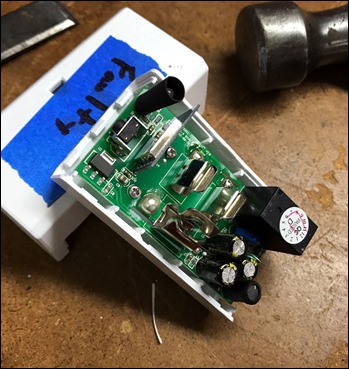 A Smartthings- like plug that I used with the Amazon Echo virtual assistant failed this past week, so I took it to the workbench in order to diagnose. I suspected that I was not really going to be able to fix it, but was curious as to what what inside anyway (sort of hoping, but not expecting that there would be a replaceable fuse).
Note in the photo (left) below there is a 12A chip/fuse soldered to the circuit board, but it is not replaceable … but has failed. I'm not exactly sure what may have burned out the 12A internal circuit, but the other smart plugs are working just fine.