Posted By RichC on June 3, 2019
Happy Anniversary Brenda, a couple of days early.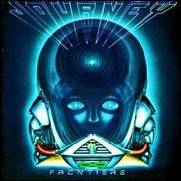 Generally, I associate the band Journey with "my" 1970's music that is often included for a Music Monday post,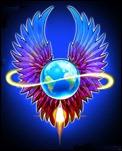 but in the case of the recording "Faithfully," it was released the year Brenda and I were married in 1982, not officially 70s (this is off their 8th album "Frontiers").
Since our wedding music were hymns and classical music, there wasn't really an option to include the music we actually listened to … not that this Journey song would have been in the running, but looking back … it could have been?  So a few days prior to our 37th wedding anniversary, including the song "Faithfully" from the year we were married seems apropos.
| | |
| --- | --- |
| | Faithfully – Journey | 1982 |
Faithfully – Journey

Highway run
Into the midnight sun
Wheels go 'round and 'round
You're on my mind
Restless hearts
Sleep alone tonight
Sendin' all my love
Along the wire

They say that the road
Ain't no place to start a family
Right down the line
It's been you and me
And lovin' a music man
Ain't always what it's s'posed to be
Oh girl, you stand by me
I'm forever yours
Faithfully

Circus life
Under the big top world
We all need the clowns
To make us smile
Through space and time
Always another show
Then everything
Wondering where I am
Lost without you

And being…