Posted By RichC on July 7, 2019
As a grandparent, I so enjoyed how technology has been able to keep our family connected. Perhaps it is not unlike remembering my mother talking with her parents daily on the "wired"

telephone after we moved "so far away" for back in the day when families often remained in the same neighborhoods and cities where they grew up.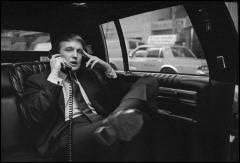 For my part, I remembered my weekly phone call with my parents as the prohibitively expensive long distance charges gave way to a "bucket of minutes per month" … including my company reimbursed Cellular One mobile phone in my company car (like company paid health insurance, these perks are long lost luxuries).
Nowadays Brenda and I enjoy everything from video Facetime chats, text messaging, MMS photos, seemingly old fashion email, Amazon Echo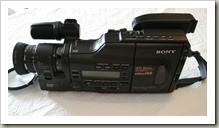 messaging and the sharing of video. That last one has been particularly enjoyable as it captures Annalyn's growing up just as the bulky video camcorders did for us. 
Speaking of staying in touch "videos," Katelyn and Drew recently sent me one of Annalyn starting to memorize the Lord's Prayer. Hearing her work on it is … as Mastercard commercials says … "priceless." It is rewarding watching our "kids" working on being the best parents they can. It makes me realize that the biggest difference for children growing up is "caring and involved parents." Spending time, and the energy, to instill faith, values and helping them learn is not replaceable by even the best schools. I see too many parents thinking they are doing the right thing in trading "their time with their children" by working more and then paying for for structured enrichment activities. I disagree, and as an experience parent/grandparent with notches of mistakes and successes, and as a trained educator with a Master's Degree, I strongly believe that children need involved parents more than extracurricular activity. Whenever you have the choice, don't miss spending time with your kids as the dividends are too valuable for them … and you. 
Annalyn learning the Lord's Prayer also made me think about the Anglican version from 1662 that I learned, and wondering about the translation? (Matthew 6 | Luke 11)
Our Father, who art in heaven,

hallowed be thy name;

thy kingdom come;

thy will be done;

on earth as it is in heaven.

Give us this day our daily bread.

And forgive us our trespasses,

as we forgive those who trespass against us.

And lead us not into temptation; but deliver us from evil.

For thine is the kingdom, the power and the glory, for ever and ever.

Amen.