Posted By RichC on September 24, 2019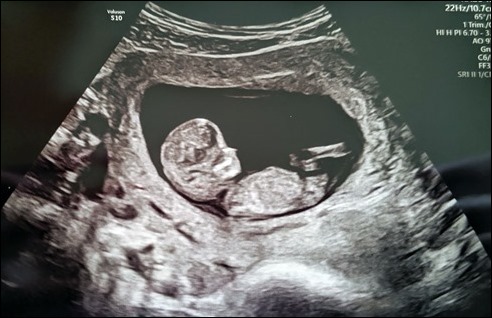 It has been long enough … and I can't keep quiet any longer. BabyOostra #2 is "in the oven" and definitely looks like a baby from the August ultrasound (Katelyn's baby app says the baby is the size of a chipmunk … or Drew's favorite, an XBox Controller).

Annalyn will soon be a bit sister (February due date) and Brenda and I are so excited for them and their growing family. I've held off posting the news on MyDesultoryBlog since they wanted to share the news in person, but after a month or so, a grandparent can no longer be expected to keep it quiet. We are looking forward to the reveal  (maybe in November). Congratulations to my little girl Katelyn (see video below) and Drew … stay healthy and keep our new grandchild safe.