Posted By RichC on December 17, 2019
As has become tradition, our annual Christmas letter briefly summarizes our year and includes a quote, verse, lyric or statement. Usually, it is something that resonated with Brenda and triggered her to jot it down at some point during the year.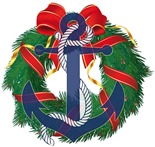 This year it happened to be something from Winston Churchill (we watched Darkest Hour after I took a Hillsdale College online "Statesmanship" course). We included a quote from Churchill, which is perhaps a bit odd for a Christmas letter, but on the other hand, people are either wrapping up this decade with "success" or "failure," so let's go "courageously" into 2020.
  "Success is not final, failure is not fatal: it
    is the courage to continue that counts."
                – Winston Churchill
So with that oddity, here's wishing you a Merry Christmas and a Happy New Year.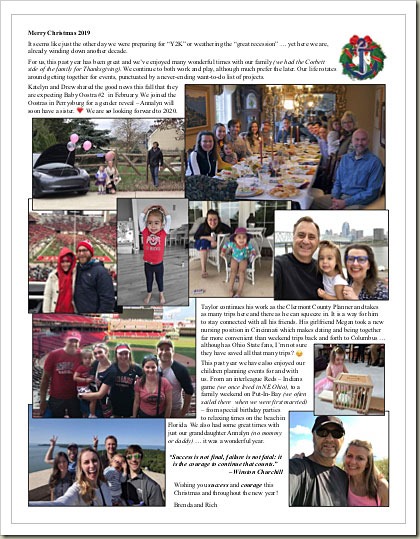 Click for the Corbett Christmas Letter PDF