Posted By RichC on June 25, 2020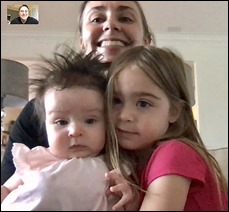 Our family went in different directions for Father's Day this year, but I enjoyed the text messages, 'last year memory photo' and FaceTime singing by Annalyn. She sang a great Happy Father's Day song to the tune of "Happy Birthday to you" … that was very appreciated and enjoyable.
Ellerie tried to talk and she gazed at the iPad screen the whole time … I'm not sure if it was just because it was a "video screen" or my funny face?
The call from Katelyn and Drew after their weekend with the Oostras in Michigan was just what I needed to top off my day … as was the photo from Put-In-Bay last year (photo below – and making it a Throwback Thursday #TBT link). What great memories my whole family has had up at Lake Erie.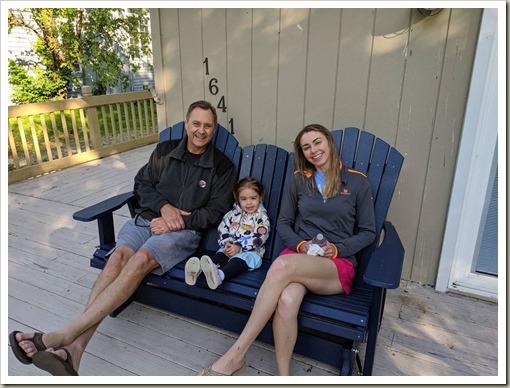 Taylor was off backpacking to the Smokey Mountains with this buddy Mike … and from his photos … looks to have had a great time. So many similar memories we share … I did the same thing when single and then with my buddy Jeff after Brenda and I were married. We even took Brenda and the kids on a couple of our hikes and eventually moving up from tent to cabin. Good times and memories (link to photo of kids on the tailgate of our 1994 Toyota 4-Runner)!