Posted By RichC on June 21, 2020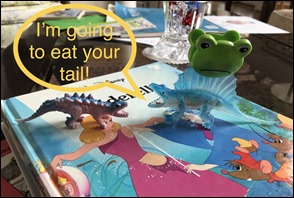 Only my granddaughter Annalyn and I (and those who watch us playing) really understand the "bubble" photo that I sent her earlier this week. The two of us have a few toys that will likely remain in our "memories" … at least my memory (she is only three). I do miss her when we are not together, but love the messages and enjoyment we have when we get together.
Of course the reason for this post is a Happy Father's Day to Drew. He's the next generation in line for after-shave lotions and handmade gifts as soon as Annalyn and Ellerie are old enough to continue that tradition. This year, and  many more to come, Katelyn helped out a bit with a fantastic wall photo gift. Love it!