Posted By RichC on July 5, 2020
While I should be finishing up out taxes and figuring out how to pay what we owe … I instead found myself thinking about our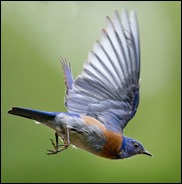 granddaughters coming down later this summer and my promise to "build something for mommy" in the workshop (we made daddy a car when Annalyn stayed a week over Christmas last year).
Another request from Katelyn was for a Carpenter Bee trap …

which both of us need! So I semi have that figured out … but Annalyn and I have been talking about building "the birds" (video) a house too. I've been working on a custom version that incorporates a new finger box joint jig to use with some ratty pine boards (wish I had a planner like my friend Mark!) … AND a roof utilizing 6061 aluminum leftover from building airplane parts. Who knows what will come of this idea?
The jig is a simplified version of a sled finger box joint jig, but instead uses the standard table saw miter guide that came with the saw. I rarely use it anymore now that I have a full size crosscut sled and my favorite lightweight MicroJig dovetail clamp incorporated miter sled. Basically this simple finger-pegged board can be created for any sized finger joint, but in my case opted for a dado stack that should make strong boxes for the base of the birdhouse. I've semi-sketched out and sized the birdhouse for bluebirds, but that sized is pretty standard for a lot of songbirds. More to come on this Bompa and Annalyn project as it progresses … for now, I at least have the box joint jig to attach to my table saw's stock miter gauge.