Posted By RichC on August 11, 2020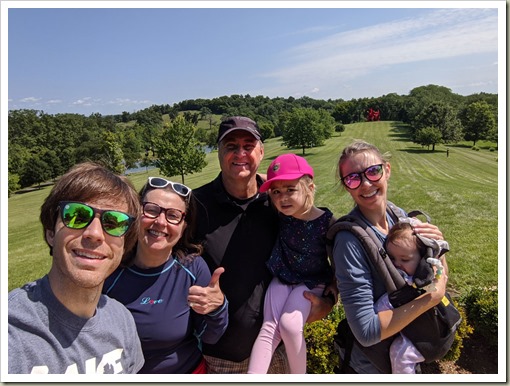 With our family in town last week, it was a busy time. We enjoyed several outings, good food and plenty of pool time. Annalyn has really grown to enjoy swimming and playing in the yard.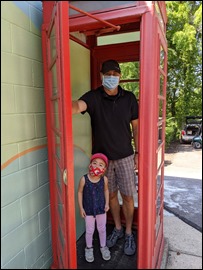 She loves the swing (Bompa needs to work on a bigger one) and riding the bike with training wheels to the back gate – it is a perfect spot.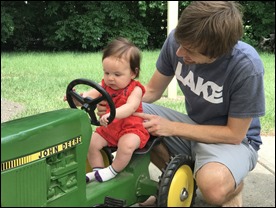 Annalyn also worked on a few "projects" with me and gave a new Carpenter Bee Catcher to her mom and a Bluebird house to Oma and one for mommy. Ellerie was super content to watch her sister and all the goings-on and did a pretty good job of sleeping. I still think Katelyn and Drew left tired?
We ventured out into the Coronavirus world a couple of times and enjoyed some take-out food, hiking and a visit to Pyramid Hill Park and were lucky enough to get the last golf cart (thanks Drew and Katelyn, that really was helpful with Brenda's back issue).
I probably should mention knocking off a stop on the Butler County Donut Trail too … although I didn't really need donuts! (we did Holtman's Donuts this time).
… and just a few more below …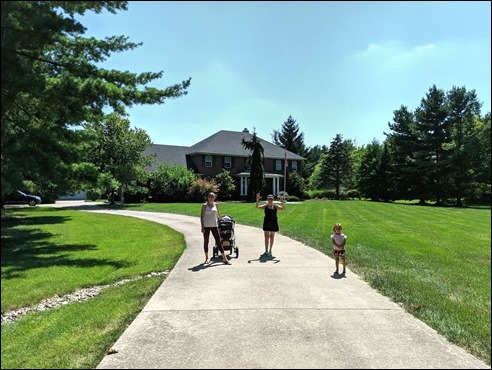 Oh … and they really did work on Brenda's back with a new "old" book. 😉