Posted By RichC on March 29, 2021
Last week while talking with a couple car enthusiasts about old cars, old photos and photography, one of the guys mentioned an online social feed that posts Kodachrome images of old vintage car scenes.

While sifting through a couple slides, I saw one of small town Cripple Creek, Colorado which trigged a music memory.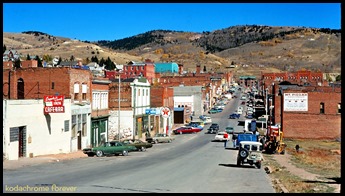 Since I already posted something in 2018 on The Band and their 1969 "Up On Cripple Creek" hit, this week I'll mention a couple other songs (BTW, "Cripple Creek" song was not a reference to the town in Colorado – photo right). 
So for this this week's Music Monday songs,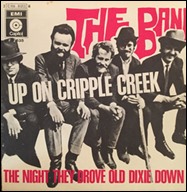 here are a couple mp3s for all who grew up in a generation with the greatest music … although perhaps every generation thinks their era's music was best?

| | |
| --- | --- |
| | The Band – Acadian Driftwood |
The Band – The Night They
      Drove Old Dixie Down