Posted By RichC on April 5, 2021
Last week on Music Monday the subject was Kodachrome and how an automotive social networking site that archives slides and one of Cripple Creek,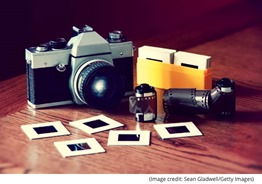 Colorado that

triggered a musical memory for me. After mentioning it to Brenda, she asked, "What is Kodachrome?"
It never occurred to me those unfamiliar with film photography would not know or remember this well-know Kodak slide film. Also for those of a certain age, "Kodachrome" was a very popular Paul Simon song (of Simon and Garfunkel and solo fame). So I pulled out my phone and played a YouTube archived clip of their live performance in NYC's Central Park. She remembered.

| | |
| --- | --- |
| | Paul Simon – "Kodachrome"  |  1973 |
AND … just in case you can't get enough of this music … like me, here's a full 1993 Simon and Garfunkel concert (below) and a previous post from 2017.