Posted By RichC on May 26, 2021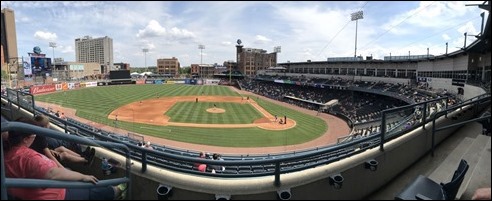 As planned and mentioned in a weekend catch-up post yesterday, I'm archiving a few photos from a Sunday trip to Toledo for a 35th Birthday surprise our daughter Katelyn, thanks to her "sneaky" husband Drew (if she reads that word, I know she will smile). Everything came off without a hitch and our family decorated the family room while Katelyn, Drew, Annalyn and Ellerie were at church. It was a genuine surprise for Katelyn, especially since we celebrated her birthday last week at our house.
After the surprise, Drew took us to brunch and then to a really enjoyable and exciting Mud Hens baseball afternoon at Fifth Third Field in in Toledo's Warehouse District.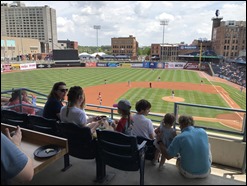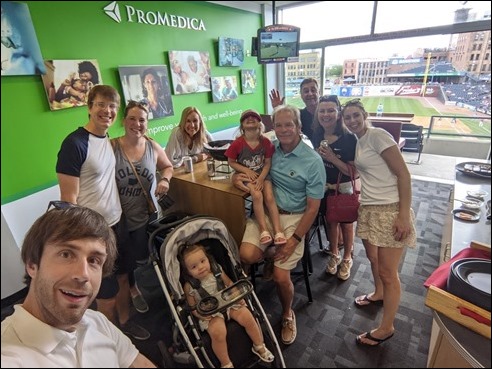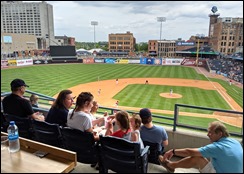 Probably the most enjoyable day-ending text exchanges was when Drew and Katelyn tried to figure out who planted the strange garden gnome next to their door! (Randy)