Posted By RichC on May 18, 2021
We celebrated Katelyn's 35th birthday this past weekend and enjoyed getting the family together at our house. Besides Katelyn growing up, our two granddaughters are a well.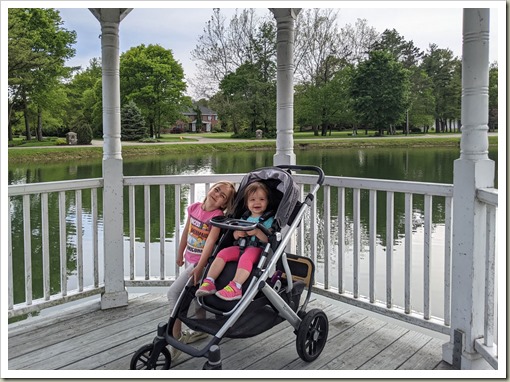 Taylor and Megan were up for steaks on the grill and then Taylor back on Sunday to work on his taxes. Drew and Katelyn went out for lunch on Saturday and bought some new chairs and a rug at Frontgate … then on Sunday while Taylor was up, Katelyn talked him into going to look at rugs for his apartment. He ended up buying one at good discount too. After getting it home with his great grandfather Howard's dresser (we never knew him since he died just after Brenda's father was born), he sent a couple photos (below). Very nice.
Oh … and the weather was nice so the girls enjoyed playing outside and on the new swingset. 😊