Posted By RichC on May 11, 2021
This past Saturday was nice, but Sunday not so much (rain). It does seem like we are having unusually cool weather for this time of May?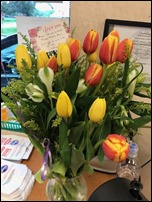 But 30-40 degree weather aside, Taylor did stop by to give me a hand with the pool cover since I don't enjoy horsing it around by myself anymore as it is just too big and unwieldly to drag quickly off the top of the water without it getting super heavy and sinking to the bottom. Thankfully it came off without a hitch (no tearing this year) and it "might" make it one more season?
Since we waited until Saturday afternoon, I took advance of the cool morning to help out Katelyn and family in making sure her Mother's Day flowers would show up in Brenda's pharmacy last Sunday (Mother's Day). It worked out great and was a big surprise and smile generator for Brenda. What a great idea Katelyn!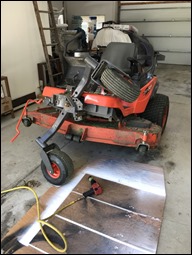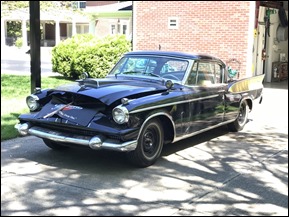 The nice morning weather also gave me a chance to get the Packard Hawk out of the garage after a winter slumber, start and run it for a while and do some maintenance on the now 12 year old Kubota Zero-turn mower. Sharpened both sets of blades now that I also have a semi-mulching set … although I'm not sure they really do all that much?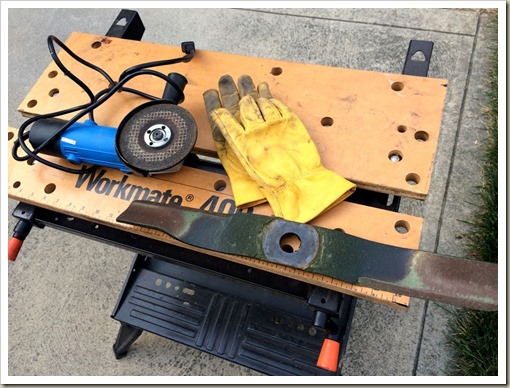 Sharpening blades photo from 2014 (they, nor the Workmate, no longer looks that good!)