Posted By RichC on July 16, 2021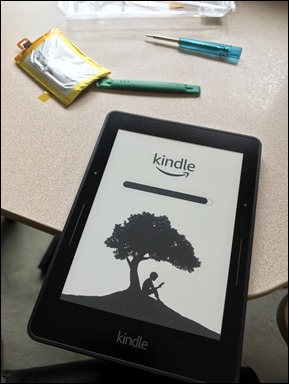 My Amazon Kindle Voyage is not used much for reading anymore as I have gravitated to using my iPad, but every time I've picked it up lately the battery has been dead.
So after ordering an inexpensive replacement lithium battery – it is surprisingly small – I popped the back off with the help of a YouTube video and painlessly put in the new battery … without the sticky adhesive of the original.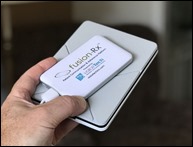 After charging with a new hand-me-down battery pack (thanks Jeff), the Kindle app updated the new borrowed library books and looks to be ready for some evening reading.
It is yet to be seen if the tiny new battery will hold a charge for a few weeks without going flat (that was really  the problem with the old one). Stay tuned for some weekend battery talk on Sunday.