Posted By RichC on October 31, 2021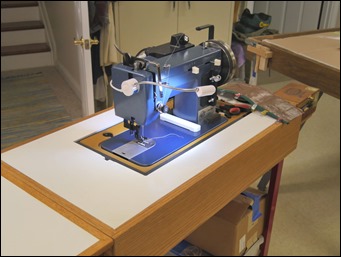 A new upgraded motor is now offered by Sailrite for their line of portable sewing machines (called the WorkerB Power Pack). The lack of slow speed control has been one of the only issues that we have had sewing with the LSZ1. A few years ago I upgraded the Balance Wheel when working on the upholstery for the condo in Florida, but it still didn't improve the slow speed power. Thankfully the new controller and motor that arrived by UPS on Saturday definitely made a big difference – I was concerned since it is not an inexpensive tool.  I quickly tried it out by cutting and stitching our beach blanket/dropcloth that we brought back from Florida last week and am looking forward to a few minor winter projects.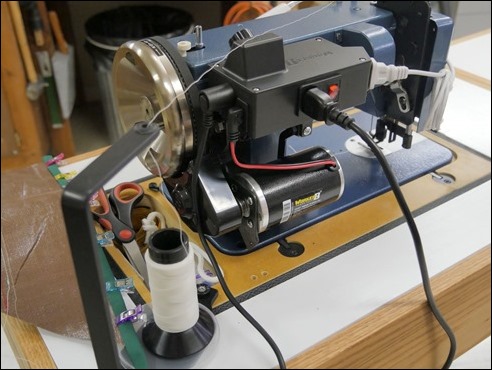 I'm mentioned before, but the portable cart and folding extension really works well when using the sewing machine at home. What I like most is that it still retains the portability … since the case still fits and covers the LSZ1. Lift out the cased machine and it become portable enough to truck around (although it is pretty heavy with the hefty Monster balance wheel and new controller with a heavier motor -  tradeoffs).