Posted By RichC on November 9, 2021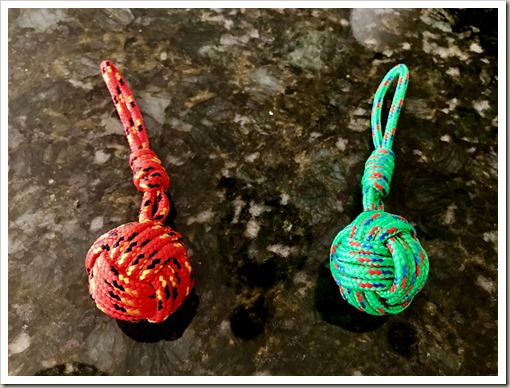 After learning to tie a Monkey Fist knot this past year, I decided to make a couple Christmas ornaments for my granddaughters. I was planning to attach them to their presents in December, but Brenda suggested they should have them before Christmas so that they could hang them on their tree. Yikes, now I need to get the little "year" tag done sooner!
Of course, even with my long to-do list, I found time to sit back a few minutes over the weekend after working outside. The autumn weather has been crisp, but with sunshine and no wind, it was very pleasant sitting in front of the fire on the back porch.