Posted By RichC on December 26, 2021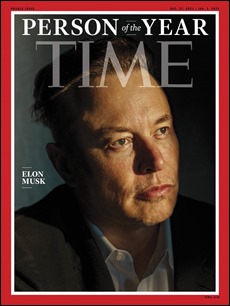 Before the year 2021 disappears, it is worth highlighting Time magazine's pick for Person of the Year  –
although I generally just roll my eyes.
This time in picking Elon Musk, it is hard to disagree. The pick of Musk, the richest man on Earth, is a good one as he is not only an "influencer" … but an industry titan who's disruptive drive in business is only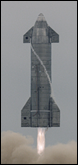 surpassed by his innovative genius and visionary ambition.
His Tesla company has changed the way we look at electric vehicles and his SpaceX company has move space exploration into the private sector. He continues to be a force worth watching since he is only 50, has amassed $300 billion dollars and someone to pay attention to whether he making an eccentric tweet on cryptocurrency or someone building a humanoid robot. In any case, Elon Musk was definitely an excellent pick for Person of The Year in 2021.