Posted By RichC on July 27, 2022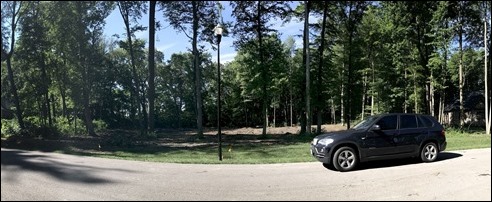 Eventually I'll get to part 3 of our family Canadian Rockies 40th Anniversary trip (post-trip nightmare, part 1 and part 2), but for now I'll archive a few photos from this past week's babysitting trip to Perrysburg. COVID has made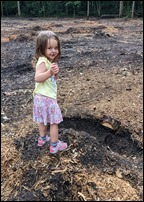 its way through the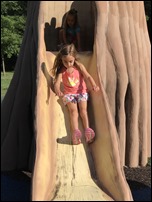 Oostra family after their trip … likely the herding through the airports and lines while traveling. The assumption is that Ellerie spread it to Katelyn and then Katelyn to Drew, who seemed to struggle the most with fever, etc. Thankfully, he was able to work from home for a couple days utilizing video visits with his patients. They all pulled through, but eventually Annalyn succumbed to a mild case too. Katelyn needed to get back to work so Brenda and I drove up to watch the girls (they both seemed fully recovered, but needed to isolate to avoid exposing others?)
It ended up a perfect day to go early to a playground without kids, then go to their "cleared" lot to check things out (Drew with girls on logs below) … so beautiful … and then to McDonalds for lunch in lieu of ice cream since we were so early. Naps for ALL after a fun morning gave us a little extra energy for a rambunctious time in the pool on Monday afternoon.
So much fun and glad to know they are all recovered and excited for the excavating equipment to arrive … maybe later this week!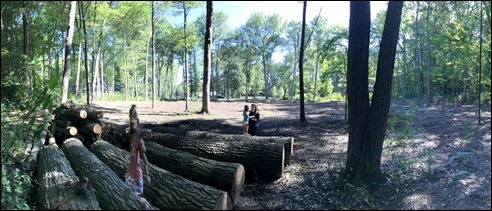 Pano photo at the top is a "from the street view" and pano on the bottom is from
logs in the backyard looking towards the street.