Posted By RichC on October 2, 2022
While out mowing the lawn this week … I "think" I may have brought a spider in the house with me? In any case, it was on my shirt and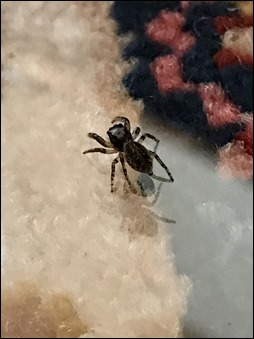 I felt something crawling on my arm. After an instinctive swat and swipe of the hand, I notice it landed on my glass chair mat in my office so before squashing, I took this photo (left).

Now to try and identify: It is commonly referred to as a Jumping Spider, but think this one belongs to the genus Marpissa, in the family Salticidae.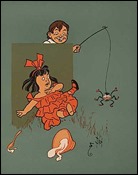 According to SpiderID.com, it looks to be a Marpissa muscosa (Fence-post Jumper) … but who really knows?
As for the phobia call arachnophobia, the treatment is "exposure therapy." Yikes!