Posted By RichC on November 19, 2019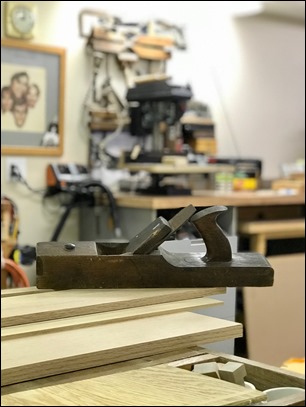 I spent the weekend wasting time reorganizing, sorting and cleaning up my woodworking workshop this past weekend and realizing I have a few older "semi-collectable" tools that I really should comment on … or as Brenda says, write my notes down in a book while I can still remember things.
Now as I mentioned to my kids, I'm not planning or even think that I'm going to die anytime soon … but there are a few things that should at least be mentioned. Back in 1969, my grandfather Richard Bluhm (my mom's dad and person I was named after), passed away before I was even 10 years old. Still I have so many fond memories of him and realized he was still one of the most important people my life. For one, he only had two girls … meaning he really didn't have any sons to pass down the "hands-on" workshop skills or the tools that he would have enjoyed doing (before the day women "wanted" to be in and learn traditionally male roles). In short, he always had me tinkering around with him … and I was probably a pretty interested grandson.