Posted By RichC on August 7, 2006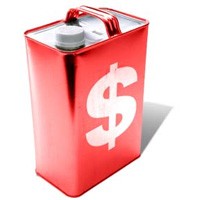 Breaking news on the crude oil front … just what US oil doesn't need:
Crude Oil Rises After BP Shuts Alaskan Field, Largest in U.S.
Aug. 7 (Bloomberg) — Crude oil rose after BP Plc shut Alaska's Prudhoe Bay field, the largest in the U.S., because of corrosion in a pipeline. An inspection completed in July found a leak in a pipeline, London-based BP said in a statement today. The shutdown will take "days" to complete, a company spokesman said. The BP- operated Prudhoe Bay field produces 400,000 barrels a day, about 8 percent of U.S. production.
Read entire story at Bloomberg.com.
Update on Monday afternoon:
Crude prices rose more than $2 Monday after this news. Crude-oil futures for September delivery closed up $2.22 at $76.98 a barrel on Nymex. Intraday, the contract hit a high of $77.30 a barrel. Wholesale gasoline advanced 2 cents to $2.25 a gallon, and heating oil rose 5 cents to $2.14 a gallon.
For the positive spin … Domestic inventories of crudeis up 4% over last year adn the U.S. Energy Department said it would provide crude from the country's Strategic Petroleum Reserve if a refinery requested. In the past, the government has used oil from the SPR, which holds 700 million barrels, to cover refinery outages. Saudi Arabia also offered to provide crude to cover the shortfall, but much of their oil is heavy in sulfur and expensive to refine. Most Alaskan crude is sent to refineries on the West Coast for processing into products like gasoline and jet fuel.