Posted By RichC on December 6, 2006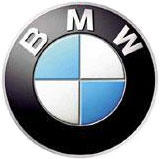 Not to be outdone by Mercedes, Volkswagen, Audi and Honda when it comes to 2008 'clean' diesels here in US, BMW AG also plans to sell diesel cars in 2008 too, according to the Automotive News. Currently 63% of all the vehicles BMW sells in Europe are diesels so they are no stranger to the beasts. The company has not announced which models will be first to receive the Bluetec diesels, but considering that BMW paid more than $12 million in fines for failing to meet US fuel economy requirements last year, bring over more fuel efficient power plants won't hurt in this area either.
According to the brief article, "Andreas Klugescheid, a U.S. spokesman for the company, said that the 2008 diesel introductions will be for all 50 states and that "BMW is keeping its product options open in case market conditions change in the next two years. Some industry observers predict the National Highway Traffic Safety Administration will seek higher fuel economy requirements for cars and trucks." Personally … my dream car would be a tuned BMW diesel … they are fantastic cars to drive!