Posted By RichC on December 23, 2006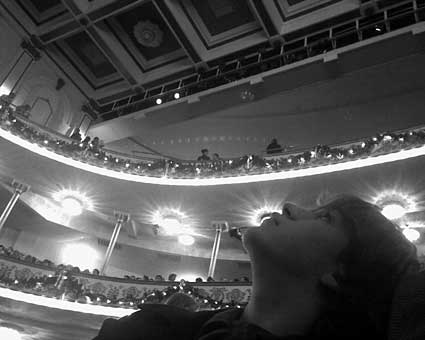 To celebrate the Christmas season, Brenda (my wife) suggested (to my moaning) that we go as a family to see the Nutcracker performed by the Cincinnati Ballet. I'm probably the only 'guy' in America groaning about spending $50 a ticket to go to the ballet … right???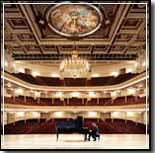 Music Hall. Although it was a wet and dreary evening, after the 'in the rain' and tiring 5 hour drive back from Cleveland, the warm and historic surroundings offered a perfect setting to escape the rat-race that most of us face preparing for the holidays. Although we've enjoyed performances at the music hall before, the Nutcracker was perhaps the best.
As my son and I sat waiting for the ballet to begin, we both started the annoying habit of fiddling with our cellphones. I tried to take a couple low-light photos without looking too obvious and he of course did what teenagers do — that eventual carpel 'thumb' precursor: text messaging. (ugh!) The Palm Treo 700p photo at the top looked a little better in black and white and the one below I left with it questionable incandescent color — its looking overhead at the chandelier. All in all, the evening was enjoyable — thanks Brenda.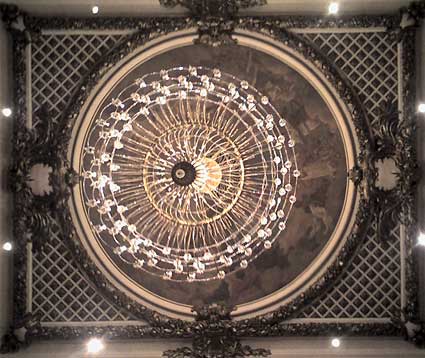 The Corbett Christmas Letter for 2006 (PDF)