Posted By RichC on January 14, 2009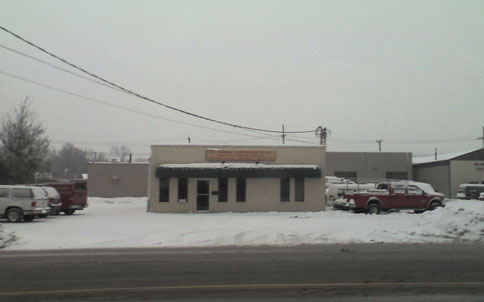 My company's original office in Cuyahoga Falls, Ohio – Photo Jan. 14, 2009

I'm well season in driving to from one corner of Ohio to the other, but today was one of the more uptight trips I've  made. In fact, I even checked into the Radisson at 4PM since I no longer wanted to stomp through snow and subject myself to the cold temperatures (it's currently 11F) .
While driving north on I-71, I counted no less than 20 or so accidents including a nasty looking tanker truck and SUV collision which stopped southbound traffic near Mansfield Ohio. There were icy patches where it was all that one could do to keep the car from going sideways and regular burst of white out making one wonder if the car or truck in front was still on the road? I'm glad the drive is over.
EDIT — 8PM: Out checking the roads and trying a new 'quick' restaurant recommended by one of my clients – Baja Fresh. It was a taste change and I actually felt like it "might" have been healthy. Unfortunately I really didn't like any of their salsa, although the sweet Mango wasn't bad.