Posted By RichC on June 2, 2017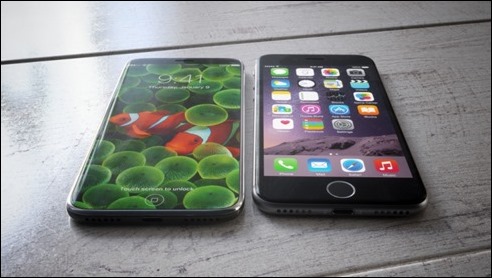 Who doesn't love anticipating "the next big thing" when it comes to tech, especially the mobile tech we used everyday? I for one am ready to replace my iPhone5s with some new hardware — if for nothing else, a snappier interface (it just feels slow). The plan for about a year has been to wait on Apple to announce the new iPhone8 (or whatever they will call it) and an update of iOS10 which is starting to feel like an old mobile operating system. The updates to iOS10 are fine, but the true innovation will likely wait for the hardware that can support it. (are my hopes too high???)
Rumors have been hard to pin down … which means Apple is doing a good job at keeping things under wraps, at least that is what experts say? WWDC 2017 is next week June 5-9 and most expect something from Apple besides the new iPad, MacBook refresh and Siri speaker. Most suspect it will be iOS11 features and a hint at what the iPhone8 might include. We shall see.
Without iOS powering the iPhone, all we have is a piece of hardware that looks like every other smartphone out there. But iOS is really the one thing that keeps fans loyal to the iPhone. Sure, the hardware is amazing, but iOS is really what makes me want to stay inside Apple's ecosystem. And I suspect that's the case for many other iPhone users.

Unlike in previous years, Apple somehow managed to prevent major iOS leaks. We're just days away from WWDC 2017 and there have not been any major scoops about the operating system. We have no idea what's coming, and I suspect that Apple will do its very best to keep some of iOS 11's gems a secret during the keynote and even after the first iOS 11 betas are released, as they would practically confirm details about the iPhone 8's features and final design.

Rumors say the iPhone 8 will support wireless charging as well as AR and VR. These features could be confirmed by iOS 11 leaks months before the iPhone 8 actually ships. Even the new Touch ID fingerprint sensor's functionality could be explained by an iOS 11 leak.