Posted By RichC on December 8, 2009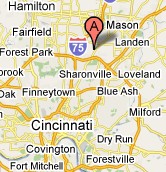 The Ohio News Channel produced a short news story on trapping coyotes in the suburban areas of  West Chester in Butler County, Ohio (see previous post).  Neighbor in the area have grown concerned enough as to hire a professional trapper (video below). Perhaps they'll at least remove the boldest coyotes … although I wonder  just how many coyotes will be trapped?
I've heard story from neighborhoods around our house that at least a couple family pets have been attacked, although since a neighbor shot at the large coyote in my previous cellphone photo, I've haven't seen or heard him again.
Columbus Dispatch video removed