Posted By RichC on January 10, 2010
No comment is necessary after watching the Cincinnati Bengals once again disappoint their fans in a tough post season loss to the New York Jets. About the only thing to say is that the better team won … at least on this particular Saturday evening.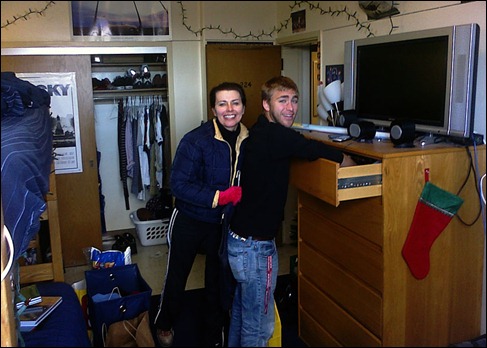 As for more positive thoughts, Brenda and I enjoyed moving our son back into his dorm at Miami University (Oxford, Ohio). We found the Christmas decor a welcome site for a guys dorm room and the room was neater than expected? He and his roommate did a good job of being festive, although may have gone a bit overboard with the tape? Work hard Taylor and make this semester a good one.