Posted By RichC on May 5, 2010

As the population of the United States continues to expand, particularly with those of Mexican ancestry, Cinco de Mayo celebrations are becoming more and more popular in all parts of the United States. Not a single American I asked knew why May 5th has become such a popular day of celebration for all Americans (me included). Most 'guessed' that it was Mexico's independence day … no, that would be September 16, 1810 …and none guessed that is was due to the Battle of Puebla (what???). Add to the mix that it was against the French forces and most admitted that they were clueless that the French were even in Mexico – one friend said, "you mean a battle against the Spanish forces?"
The date May 5th is celebrated because on that day in 1862, much larger and better equipped French army was defeated by the Mexican army, lead by General Ignacio Zaragoza Sequin in the Mexican state of Puebla.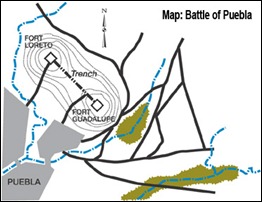 The victory really wasn't the beginning of success for the Mexican army, but one which just delayed the French from advancing on Mexico City. The French invaded Mexico after President Benito Juárez refused to make interest payments their nation's debt. Eventually the French went on to occupy Mexico and put a puppet leader in control in 1864, Maximilian I, Emperor of Mexico. It wasn't until 1867, pressured by the U.S., that the French removed their forces which saw Benito Juárez return to power (executing Maximilian I).
What makes the Battle of Puebla impressive is that the odds were stacked 2 to 1 against the Mexican army, yet they still defeated the well-equipped French army, something that hadn't been done for 50 years. Interestingly in Mexico, Cinco de Mayo is a regional holiday limited primarily to the state of Puebla.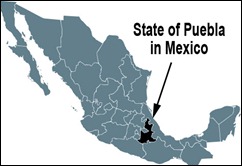 For the most part the celebrations combine food, music, and dancing.
In the United States, the holiday has expanded over the years and is celebrated by Americans of all cultures; it has become a day much like St. Patrick's Day, Oktoberfest and the Chinese New Year which celebrates the culture and experiences of Americans with a particular ancestry. All I know is that I love Mexican food and hospitality … and that I'll be celebrating even closer to home every week of the year!
🙂