Posted By RichC on December 31, 2010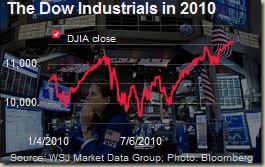 It has been a positive year for those brave enough to stomach the stock market and remain bullish as the DJIA closed the year at 11,578 (up $7.80 today).
The year was far from a gentle, but still up except for the sudden and steep downturn prior to summer. In fact, hindsight says you would have been smartest to have put investment dollars to work in say … July … and if you tracked the DOW your gains would have neared 20% … not bad (see chart below). Of course most of us feel fortunate to have watched some of our investment losses return from the heavy losses a couple years back. Let's just hope for a solid broad based recovery in 2011 … including jobs, confidence and real estate.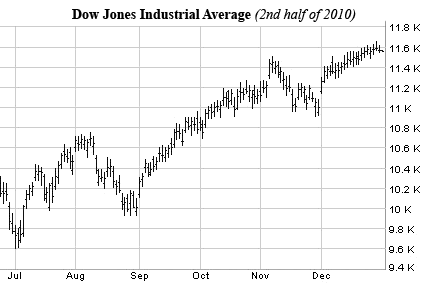 There are probably a couple feeling really smug  … those who've been buying gold and are up 30% in 2010.