Posted By RichC on March 13, 2011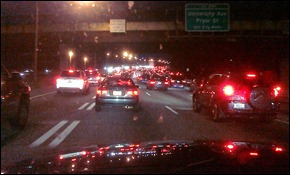 It was a slow trip driving back from Florida this past weekend especially through Atlanta; it took an hour just to inch the miles it took to get through downtown (photo left).
With the unrest in the middle east and recent revolt in Libya, the prices at the pump were up significantly. Besides seeing $5.29 for regular unleaded in Orlando (near airport) the prices ranged from $3.17 to $3.63/gal – painfully high considering my fuel economy has not improved all that much since replacing belts, plugs and waterpump – I need a TDI.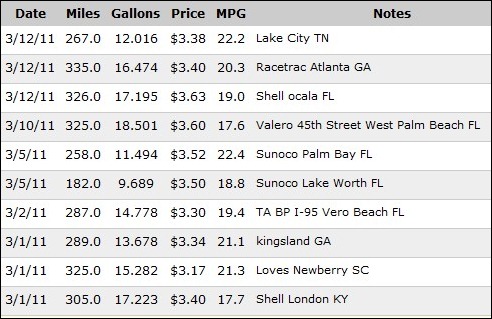 Great trip … here's a final photo of Taylor steering Encore down the intercoastal waterway on Friday.